Welcome to Lalan sporthorses
The breeding stable Lalan Sport Horses was founded in late 1994 and is now a supplier of horses from a number of very good, proven mare lines.
The philosophy of Lalan Sport Horses is to combine sport and breeding in such a way that both are mutually reinforcing. Through proven sport mare lines with the best father animals without any concession to a high quality exterior. Our products must compete with the highest requirements for sport and breeding states.

The horses of Lalan Sport Horses are identified by the suffix 'Lalan'.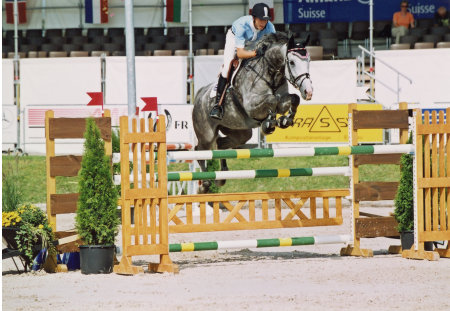 Rizza lalan at CSI Humlikon